Why can't I see or add my organization's repositories?#
If you can't see or add your repositories on your Codacy organization, please go to your GitHub settings and revoke the Codacy OAuth application.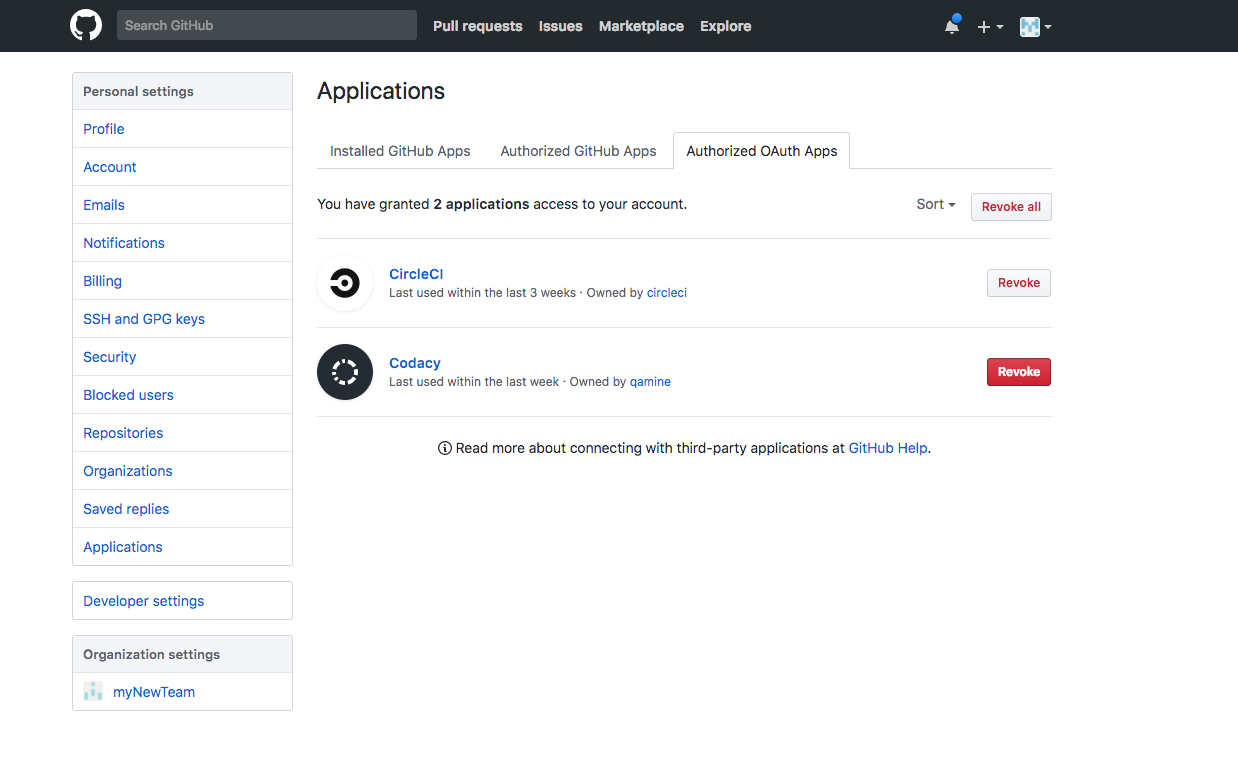 After revoking Codacy from the GitHub Authorized OAuth Apps, go back to Codacy and add a repository to see the Authorize Codacy menu. You may have to click GitHub on the sidebar to request Codacys's permission on GitHub's side.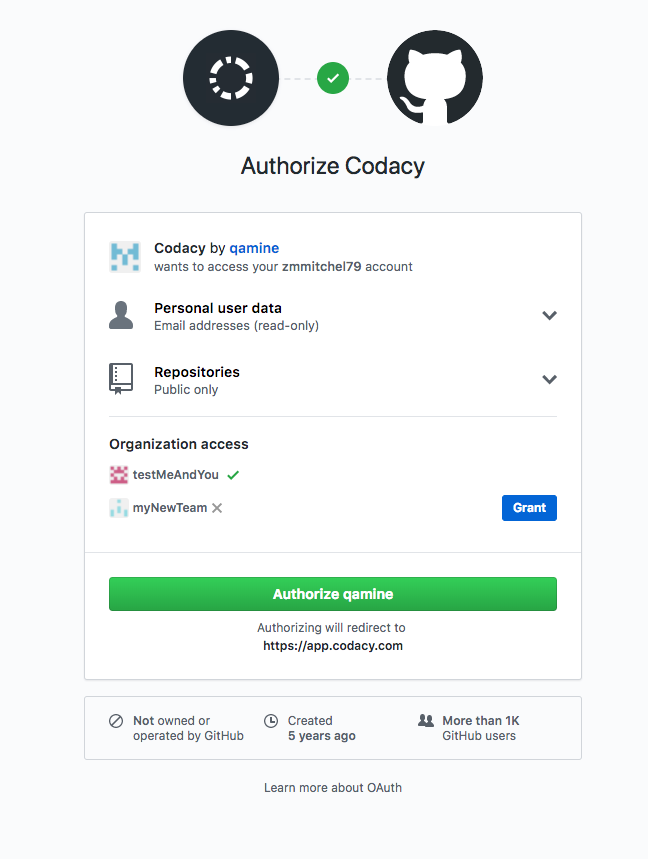 Click "Grant" on each organization, to see their repositories on Codacy.
If this didn't solve your issue, be sure to also check out the following pages:
Share your feedback 📢
Did this page help you?
Thanks for the feedback! Is there anything else you'd like to tell us about this page?
Thanks for helping improve the Codacy documentation.
Edit this page on GitHub if you notice something wrong or missing.
If you have a question or need help please contact support@codacy.com.
Last modified
January 30, 2023