Roles and permissions for synced organizations#
Depending on your role on the Git provider you will have different permissions on Codacy:
1: Outside Collaborators and External Users aren't supported as Members of organizations on Codacy. However, you can add them so that Codacy analyzes their commits to private repositories.
2: Joining an organization may need an approval depending on your setting for accepting new people.
3: Codacy can't distinguish the Bitbucket roles Read and Write because of a limitation on the Bitbucket API.
See managing people to list and manage the members of your organization.
Configuring who can change analysis configurations#
By default, only users with Write permission on a repository can change analysis configurations.
To change this, open your organization Settings, page Plan and billing, and define the lowest permission required to perform the following operations on the repositories of your organization: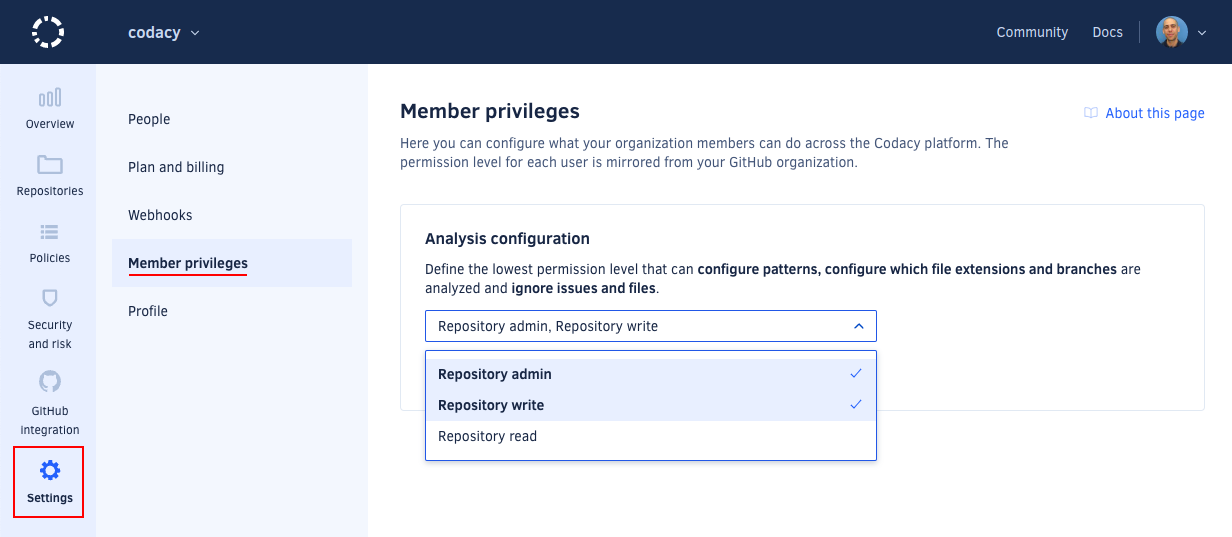 Codacy doesn't allow changing the role of a user, as the roles on Codacy are mirrored from your Git provider and applied to each repository.
Last modified
April 13, 2021