Adding a Codacy badge#
Add a Codacy badge to the README of your repository to display the current code quality grade or code coverage of your code.

To obtain your Codacy badge, open your repository Settings, tab General, select the markup language, and copy the generated code to your README file. You can also add a badge for your coverage if you have set up code coverage for your repository.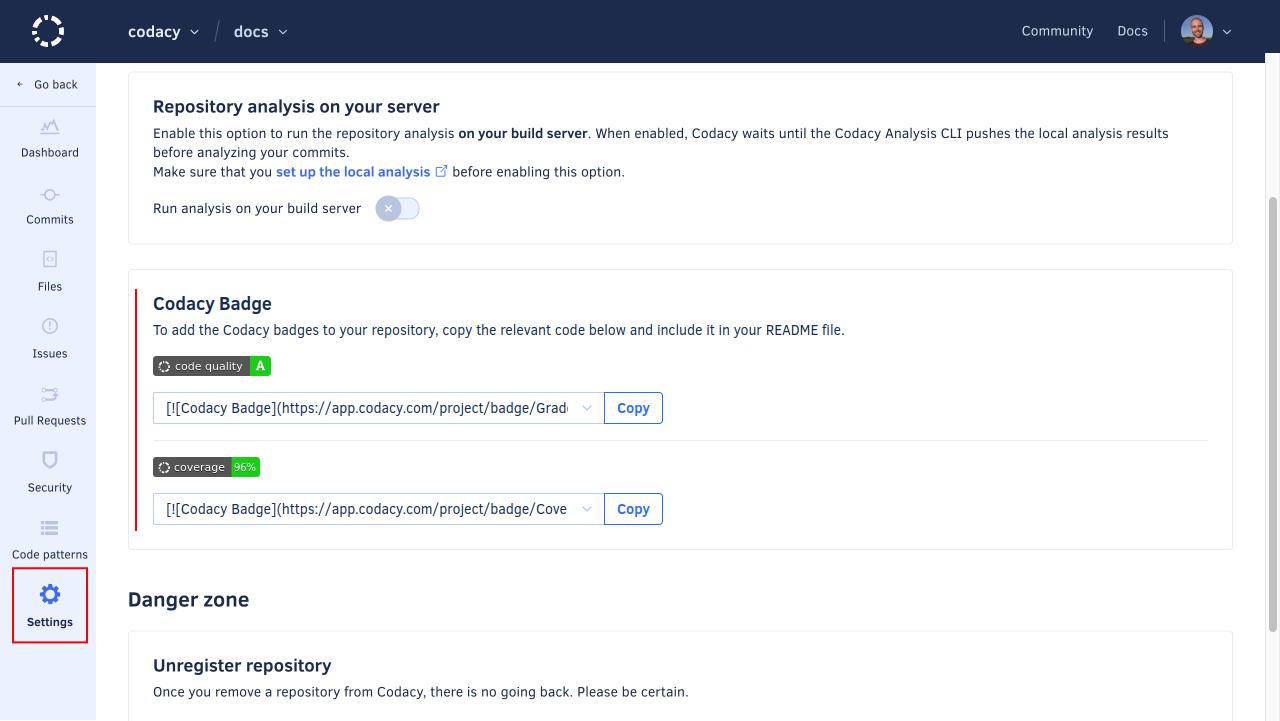 To display the grade or code coverage information of a different branch analyzed by Codacy, append ?branch=<branch_name> to the URL of the badge. For example:
https://app.codacy.com/project/badge/Grade/cba8fd0874ac4f569f4f880e473cbac9?branch=dev

Last modified
April 16, 2021